Went and saw Narnia: The Voyage of the Dawn Treader tonight. It's by faaaaaar my favourite Narnia book (closely followed by Prince Caspian) but inside I was dreading this film. They BUTCHERED Prince Caspian and I've been sore about it ever since.
But, this film wasn't so bad.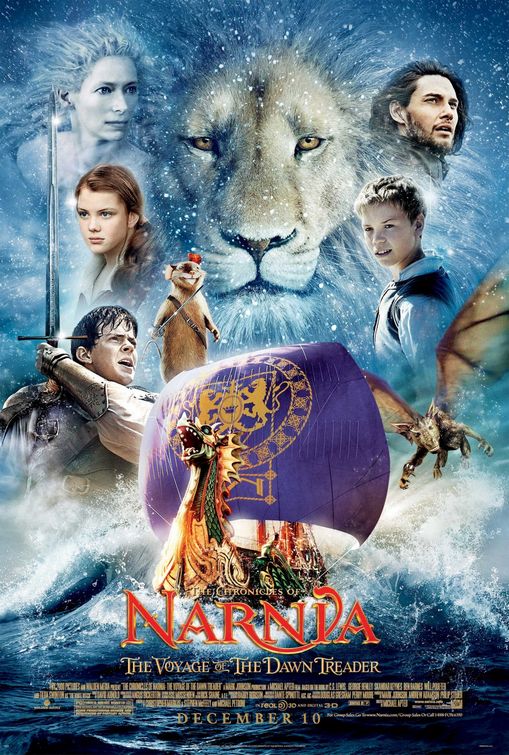 I guess.
I mean yes they skipped out the key scene between Lucy and the Albatross/Aslan. And yes whoever created the green mist effect from Lord of the Rings has recently seen an increase in royalties. And yes, they made Lucy and Edmund have a lot more faults and made them nearly succumb (great word) to temptation to a much greater extent then in the book.
Though they did the Dufflepuds well. King Caspian is rather fine. Repicheep is adorable as always. And Eustace is freaking hilarious. Kind of reminds me of a Winston I know. Genius.
But what really grinds my gears is the writers. I mean what must they be thinking?!
Are they really so far up their own egos that they think they can write better then C.S. Lewis?!?!!?

Why do these modern screen writers/adapters/arrogant mugs think that Classic novels are up-for-grabs?! Leave my much treasured stories alone!
Gah!